Looking For a Professional Klezmer band
in Greater Boston/New England?
You want Klezwoods!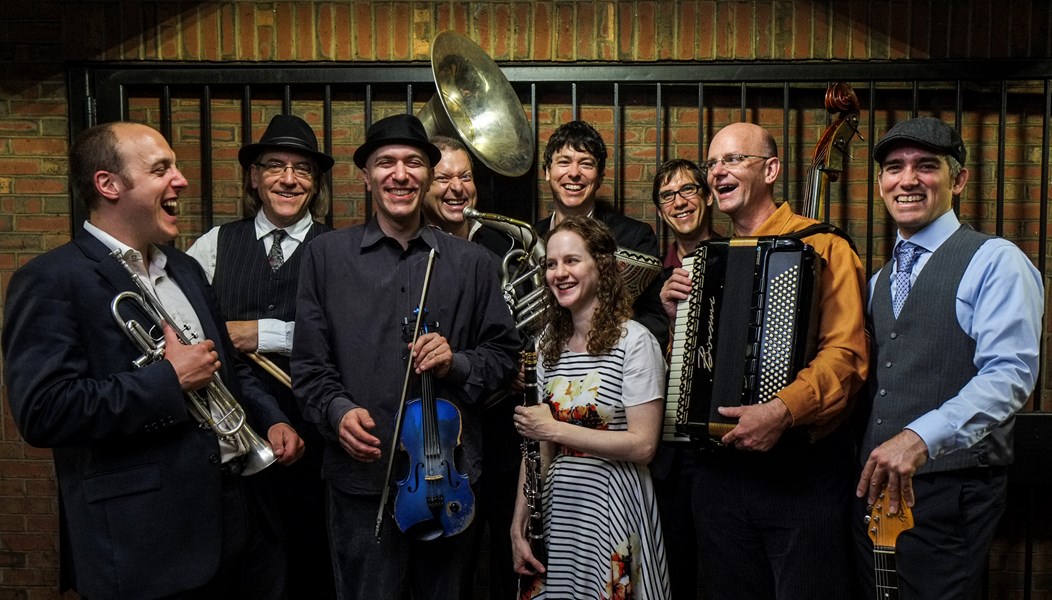 "Klezwoods - The best spontaneous band!"

Hector M. (Newton, MA)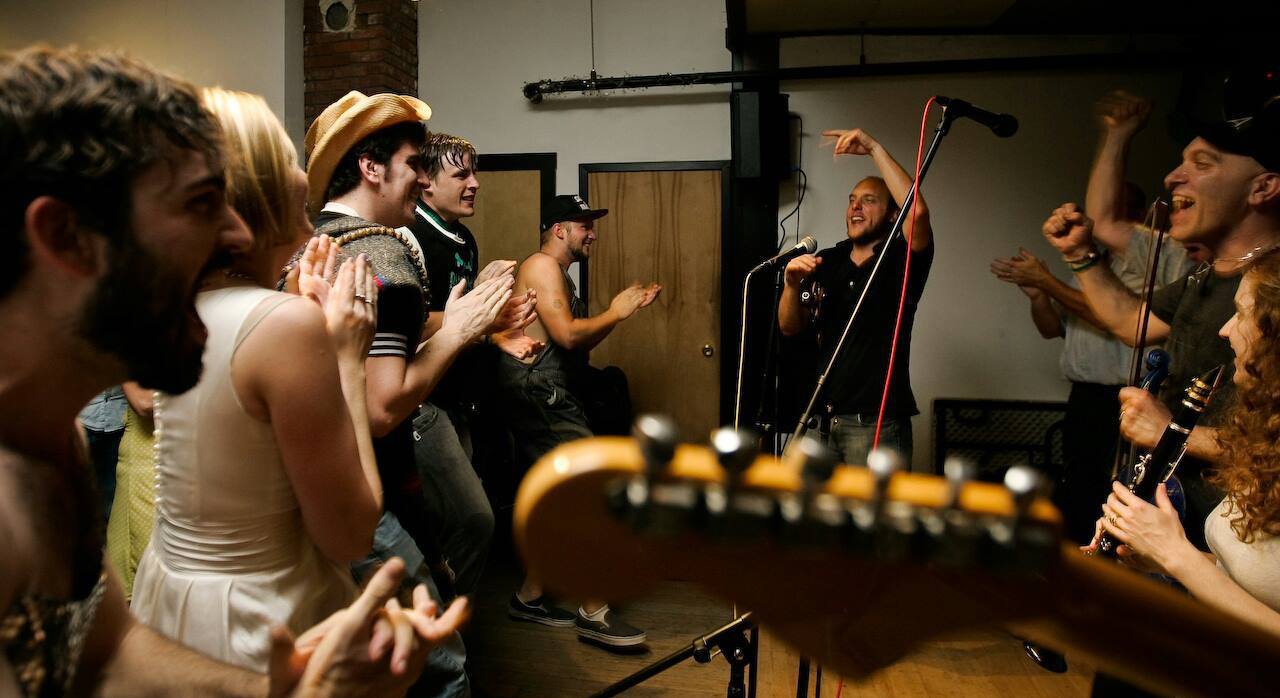 Klezwoods were very professional at the event, and through all coordination before the event. They knew [our] client was sensitive to volume, so they made sure to constantly check in and keep the client happy.

Steven S. (Event Organizer, Chestnut Hill, MA)
Thank you for the incredible performance! The music was amazing and engaging. The band was professional, entertaining, and delightful for all ages. They were a dream to work with. We would recommend again to anyone.

Jennifer S. (Bar mitzvah client, Brookline, MA)
"Thank you Brian! You guys were fabulous, would definitely recommend Klezwoods to anyone!"

Noah Merlin (a Groom-to-Be in Newton, MA)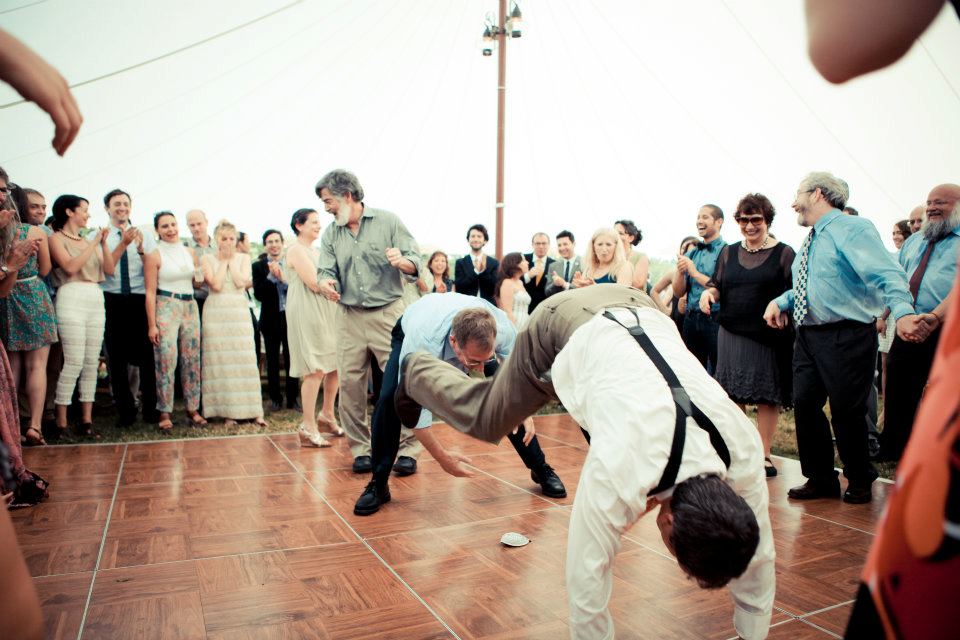 Somerville Sirba
Egypt Trip
Mache Teynista (Mother In Law Dance)
Pick Up and Go
Harmonika
Toy Monkey
About Klezwoods
Klezwoods is a Boston and New England-based party band that performs music of the Jewish, Eastern European and Arabic traditions with a modern edge. An amalgam of strings, horns and percussion that melds the spirit of these styles with modern grooves, improvisation and melodies. Each world renowned player comes from a different musical background which adds to the fun, unique and complex tones. In the spirit of America's melting pot, these voices are brought together to make a new sound that is truly their own, while still embracing the cultures from which the music is stemmed. It's a great choice for your Jewish, Eastern European, Turkish, Greek, or Balkan-themed event. We are based in Boston, but can travel anywhere in greater New England, the Tri-State Area, and beyond.
We have performed 100s of parties, Jewish and non-Jewish weddings, bar mitzvahs, bat mitzvahs, and festivals over the last ten years and our members have over 100 years of combined experience performing klezmer music. The group also performs and writes original music, and features a professor of music from Tufts, a Jewish cantor, members of Itzhak Perlman's klezmer ensemble, and founding members of the Klezmer Conservatory Band that helped revitalize Klezmer in the New England area.
Concertizing
In addition to routine private performances at weddings, bar/bat mitzvahs, and corporate events, the group's notable public shows include The Kennedy Center in D.C., VI Annual Helsinki Klezmer Festival in Finland, The Boston Jewish Music Festival and the Burlington Discover Jazz Festival. In the Winter of 2014 they put on the premiere of the "30th Meridian Belly Dance Ballet" in Boston, playing down their most recent album from top to bottom, having a fully choreographed 6-piece belly dance troupe act out the story.
"One of the best albums of 2012" --NY Music Daily
Core Members
Joe Kessler (violin, vocals, founder)
Sam Dechenne (accordion)
Tev Stevig (guitar)
Michael McLaughlin (accordion)
Brian O'Neill (percussion, drums)
Grant Smith (drums)
Becky Wexler (clarinet and vocals )
Jim Gray (tuba)
Greg Loughman (bass)
Listen/Watch More
Listen on Spotify - a great place to hear our music for free.
Watch a YouTube Playlist - a fun playlist a fan made of a recent CD release show
Book Klezwoods for Your Event
Klezwoods is available in multiple formats ranging from a duo up to our full current complement of 9 players. We can mix/match instruments to your liking, or recommend a formation based on your entertainment goals and budget. Instrumentation includes: violin, clarinet, accordion, trumpet, tuba, guitar, bass, drums, and percussion. Additionally, we can provide cocktail hour music (jazz trio), strolling solo accordion or violin, jazz piano, and other add-ons to our Klezmer/Balkan repertoire. Our repertoire consists of traditional Klezmer, Sephardic music, Israeli tunes, balkan music, Turkish music, and the band's original music you can hear on our multiple recordings--compositions that are inspired by multiple musical traditions from around the globe. We're available for:
Weddings (Jewish and Non-Jewish)
Bar Mitzvahs and Bat Mitzvahs
Corporate Events
Birthday Parties
Concerts and Festivals
Synagogue/Temple Performances
Repertoire Includes:
Traditional Klezmer
Yiddish
Balkan
Original Klezmer-inspired music
Israeli
Arabic
Turkish
Locations Served
Primarily Serving Boston, New England, and the Tri-State Area. The group will occasionally travel beyond this region; contact Brian for details. Places we have performed include:
Boston / Cambridge / Somerville
Newton, Wayland, Wellesley, Weston, Brookline
New England region including:
New Hampshire
Vermont
Maine
Tri-State Area including:
Connecticut
New York
New Jersey
Philadelphia and Pennsylvania
Contact Brian to Inquire
My name is Brian O'Neill, and I'm the percussionist and occasional drummer in Klezwoods. I also help book our private events, festivals, and concerts. Please include a summary of the event, the date, start time, duration, location, your budget, and any particulars about the music or instruments you would like. We can provide groups from 2-9 musicians in size.
1.617.905.9660
Thank you!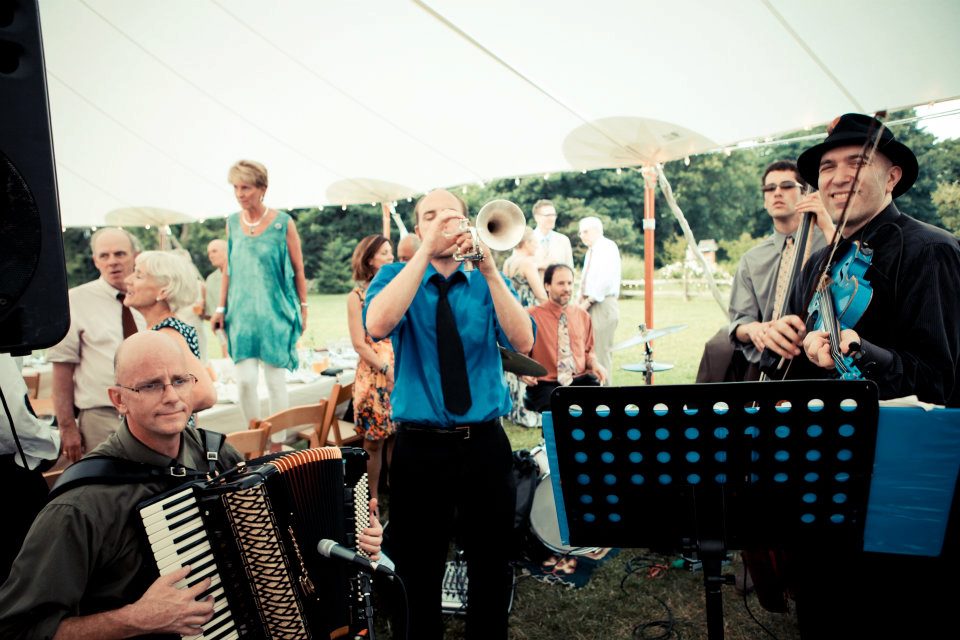 Klezwoods is an "exuberantly eclectic, swinging and successful klezmer-inspired band.

Owen McNally, the Hartford Courant
Something deeply encoded in my musical DNA resonated. Strongly. You'll want to jump on the table and dance.

Bernie Whitmore, Vitality Magazine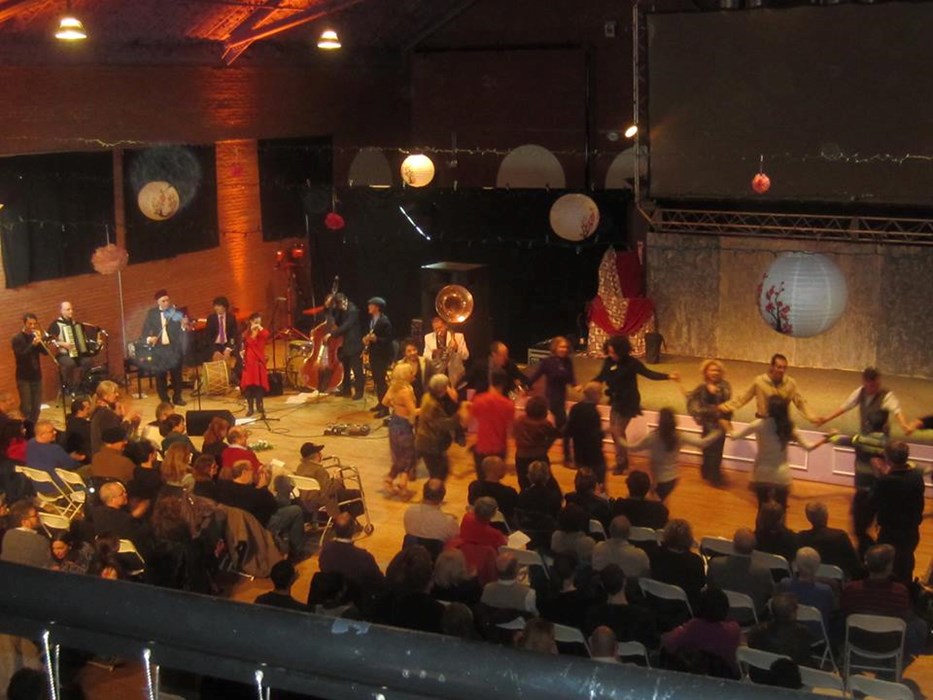 Ready to Book?