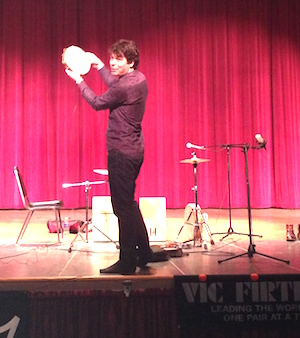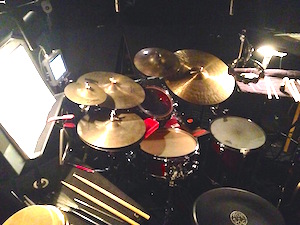 "…percussion master and musical polymath…" —Boston Phoenix
"…rediculously talented…" —Huffington Post
"…I just wanted to thank you again for the amazing seminar at UML. I know that you made a huge impact on the students and I did not even have to ask them, I could just feel it. (Of course many of them came up and told me how great it was!) It was not only your musicianship and interesting musical concepts, it was the way you presented everything with an obvious passion and contagious energy …"—Jeff Fischer, percussion instructor University of Massachusetts Lowell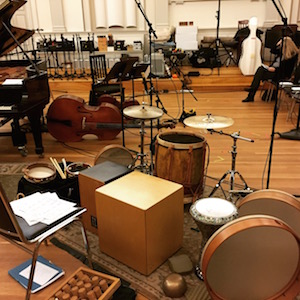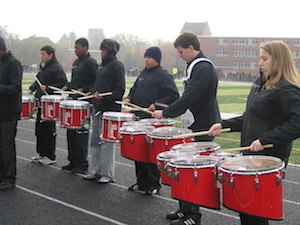 Boston Drum and Percussion Lessons
by percussionist Brian O'Neill

Phone: 347.482.1775
Email: brian@crashandboom.com
Looking for drum lessons in Boston? You've come to the right place!
After a teaching hiatus, I am returning to private drum and percussion instruction again in Boston (my studio is in Cambridge, MA). My focus is on teaching high school, college, and adult students, however I'll consider younger students on a case by case basis. I have been a professional musician for 25 years, originally educated as a concert pianist and eventually focusing professionally on drums and percussion. I graduated summa cum laude with a Bachelor of Music degree in Percussion Performance from Northern Arizona University, but still consider myself a perpetual student of music. There is always more to learn, especially in the wide world of percussion! You can read my bio page for more on my background as a drummer and percussionist.
What Do I Teach?
Drumset (all styles)
Jazz and improvisation
Marching percussion
Ethnic and Hand Percussion including conga, frame drum, pandeiro, riq, doumbek, and cajon
Orchestral percussion
Ensemble coaching
Recording
Piano
General musical concepts including reading music and theory
Rhythm instruction (feeling and playing even and odd-time meters)
My goal as a teacher is to ensure that students are having fun and progressing, regardless of their training or pace of learning. In additional to technical skills, we will also talk about broader musicianship, working and performing with other musicians successfully, and discussing how we can apply the skills of playing music to daily life.
Rates / Contact Information
Please contact me for current rates. I generally book students 1x/week with a 4-lesson minimum.
Contact Information
brian@crashandboom.com
1.347.482.1775